Virtual Semicon West 2020
July 21, 2020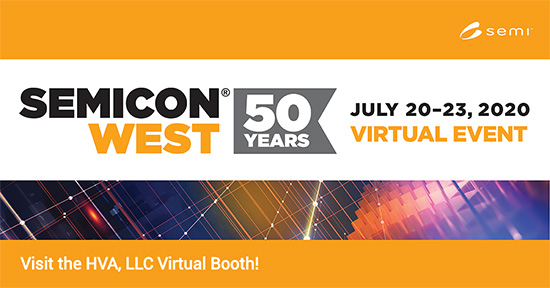 Virtual Semicon West 2020
Remember the old science fiction TV shows from the 60's and 70's? And the episodes that were set in the future where they used futuristic technology? Sure, they were crude, bulky made for TV props but it was always interesting to see what we imagined our technological future would look like.
Well, the future is here and those high tech devices we saw on those old shows have become real. Not only has modern technology facilitated our "WFH" offices, you can register here to virtually attend Semicon West 2020 Tuesday, July 21 through Thursday, July 23.
We invite you to visit our booth to ask about our products, request a quote, order a catalog or just stop in to say Hi. We look forward to your visit!